Welcome to Beyond Taekwondo!
Beyond Sports Taekwondo opened it's doors in 2002. We have helped change the lives of countless students and families over the course of the past 20 years and we are excited to continue to do so.
Master Sorenson:
Worked with children for 15 years as a teacher and in social serivces

Wants to reach kids early—before they had to make hard, life-determining decisions—and give them the tools they need in order to be successful making those decisions.
Focuses on helping kids have the ability to communicate clearly & to have the self-confidence to stand against the crowd.
Believed Taekwondo was the perfect medium for teaching these skills. And she has watched it change peoples lives on a daily basis.
"Whether you are new to the martial arts or have been studying for years, Beyond Taekwondo will feel like home!"
The 5 Tenets of Taekwondo
People need a strong moral base to manage their minds and hearts along with their bodies. If you teach them to kick and punch with no guidelines, you'll end up with a bunch of bullies. On the other hand, if you teach them correct principles and how to control their minds, bodies, and spirits, you will have well-rounded leaders whom others will want to emulate. Following are the traditional tenets of Taekwondo that we believe are the foundation of a well-rounded individual: Courtesy, Integrity, Perseverance, Self Control, & Indomitable Spirit. We have incorporated these into our Student Creed, which is recited at the beginning of each class. After each tenet the students state the definition and then the powerful "I" statements that show how that tenet is to be be applied in their lives.
Student Creed
 By living the following principles I develop my mind, body, & spirit to become my best self:
Courtesy
Being respectful and considerate of others.
I always show respect for myself, my family, and my community.
Integrity
Doing what is right even when no one is watching.
I choose what is right over what is fun, fast, or easy.
Perseverance
Never giving up.
I pick myself up each time I fall. I can do hard things.
Self Control
Doing the right thing at the right time.
I only use what I learn to protect, defend, and keep my environment safe.
Indomitable Spirit
Always believing in myself. I can do anything I set my mind to.
I am a positive example for everyone around me.
I go Beyond my limitations and by doing so, lead the way for others to follow.
I am a force to be reckoned with.
Why did Master Sorenson start doing Taekwondo late in life?
She originally started to be a support for her very timid teenage daughter who was being bullied. But she quickly fell in love with it's teachings and ability to build confidence in such an amazing way.
"If it could boost my confidence as a grown woman, what would it do for youth and teens struggling with creating their identity? Or, for that matter, other adults whose lives could be enriched by this knowledge? So, while the children love to do Taekwondo because they can kick and yell, we know it is much more than that. We do Taekwondo because we are learning life skills along the way that will help individuals grow into confident, responsible people who will be our leaders in years to come."
– Master Taralyn Sorenson
What's in a name?
When Beyond Taekwondo was originally founded in 2002 it was under the name Competitive Taekwondo Club, or CTC. Over time, however, we realized that this name and logo did not represent our full vision, so we changed our name to Beyond Taekwondo, with the red swirls.
Beyond: Surpassing boundaries, becoming more than expected.
Taekwondo: At our heart we are Olympic Style Taekwondo, with all of its tradition and history.
Red Swirls: Continual growth & learning. We are constantly working on improving ourselves to reach the next level, in all areas of life.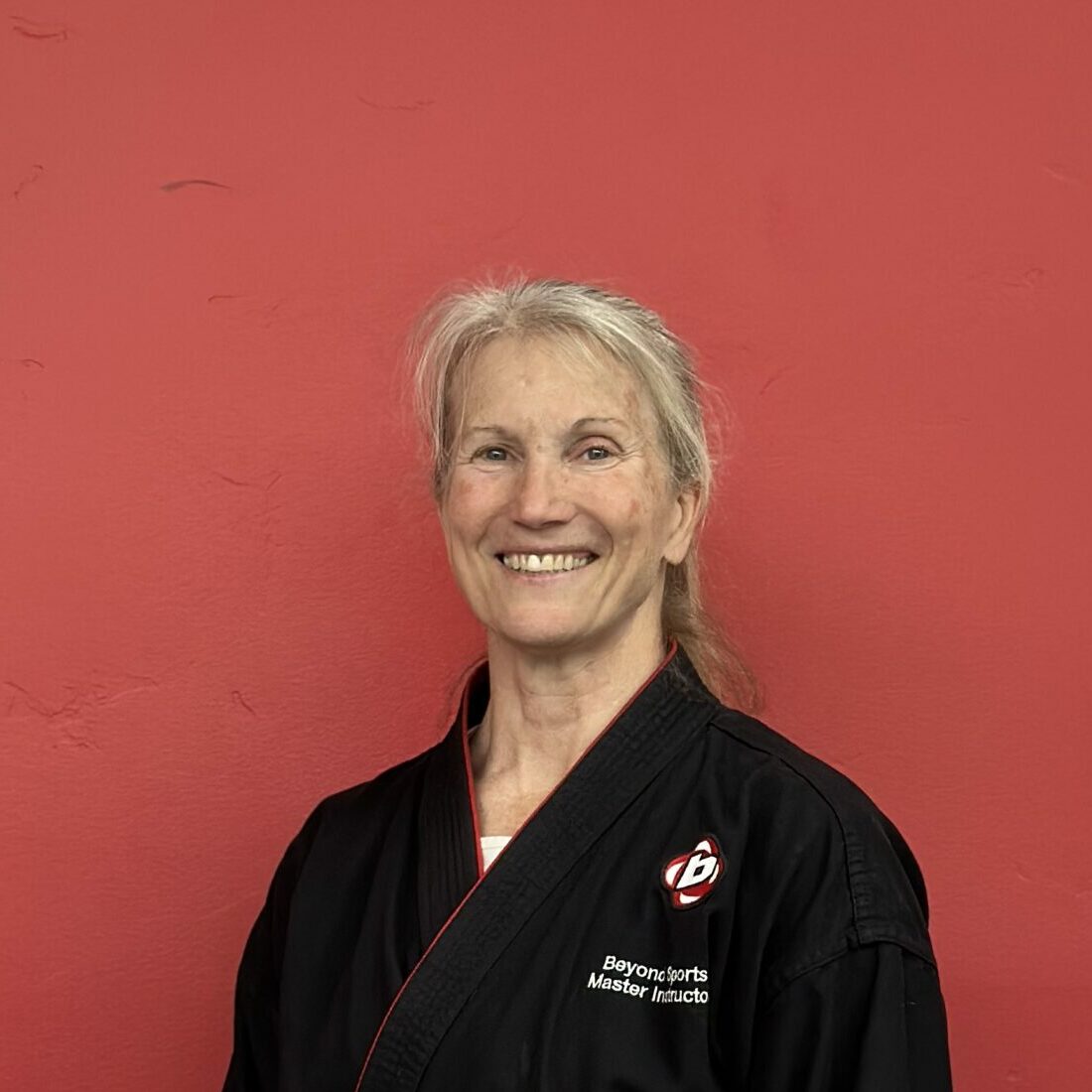 Master Taralyn Sorenson
7th Degree Black Belt
Teaches: Black Belt Class, Leadereship, and Poomsae 
Read Full Bio
Master Sorenson:
An internationally certified Black Belt, Master Instructor, and Certified Referee through Kukkiwon.
She received her BS in Psychology and has worked with at-risk teens for 30 plus years in various positions, including youth services and rape recovery.
When she started Taekwondo with her children, she recognized how empowering martial arts was and knew this was a way to change lives.
In 2002 she opened Competitive Taekwondo Club (now Beyond Sports Taekwondo) where she has impacted families ever since.
She teaches self defense classes regularly at local high schools, junior highs, elementary schools and youth groups with the hope of instilling strength in the youth of her community.
She has four children, eight grandkids, and a wonderful husband who supports her work.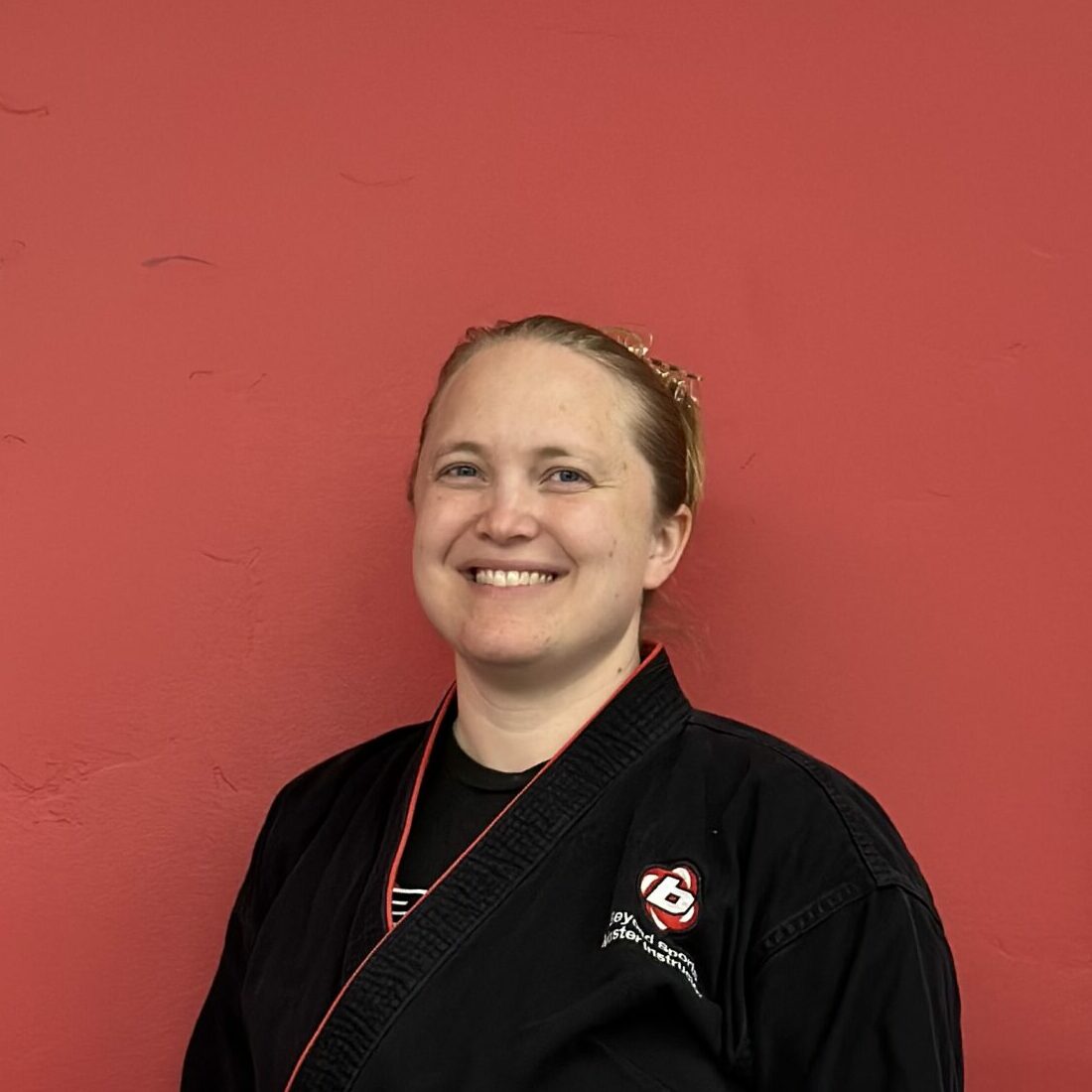 Master Whitnee Page
5th Degree Black Belt
Teaches: Board Breaking and Black Belt Testing
Read Full Bio
Master Page:
Started Taekwondo over 20 years ago and loves it still.
She was a 2002 national champion
She ran the Cedar City Extension of CTC (now Beyond Sports) at SUU for three years.
She graduated from SUU in 2007 with a degree in English and Accounting before rejoining Beyond Sports in 2008 as an owner.
While her mother, Master Sorenson, manages the teaching, Master Page enjoys being behind the scenes. Known as "The Formatting Ninja," she manages the look and feel of the studio and keeps it running smoothly.
She tested for her 5th Degree Black Belt in January 2019 along with Master Eyre and Master Holley. 
Master Page is grateful for her husband Michael, who supports her work at the studio.
Her three young daughters spend their days at BST and have been adopted as the studio mascots.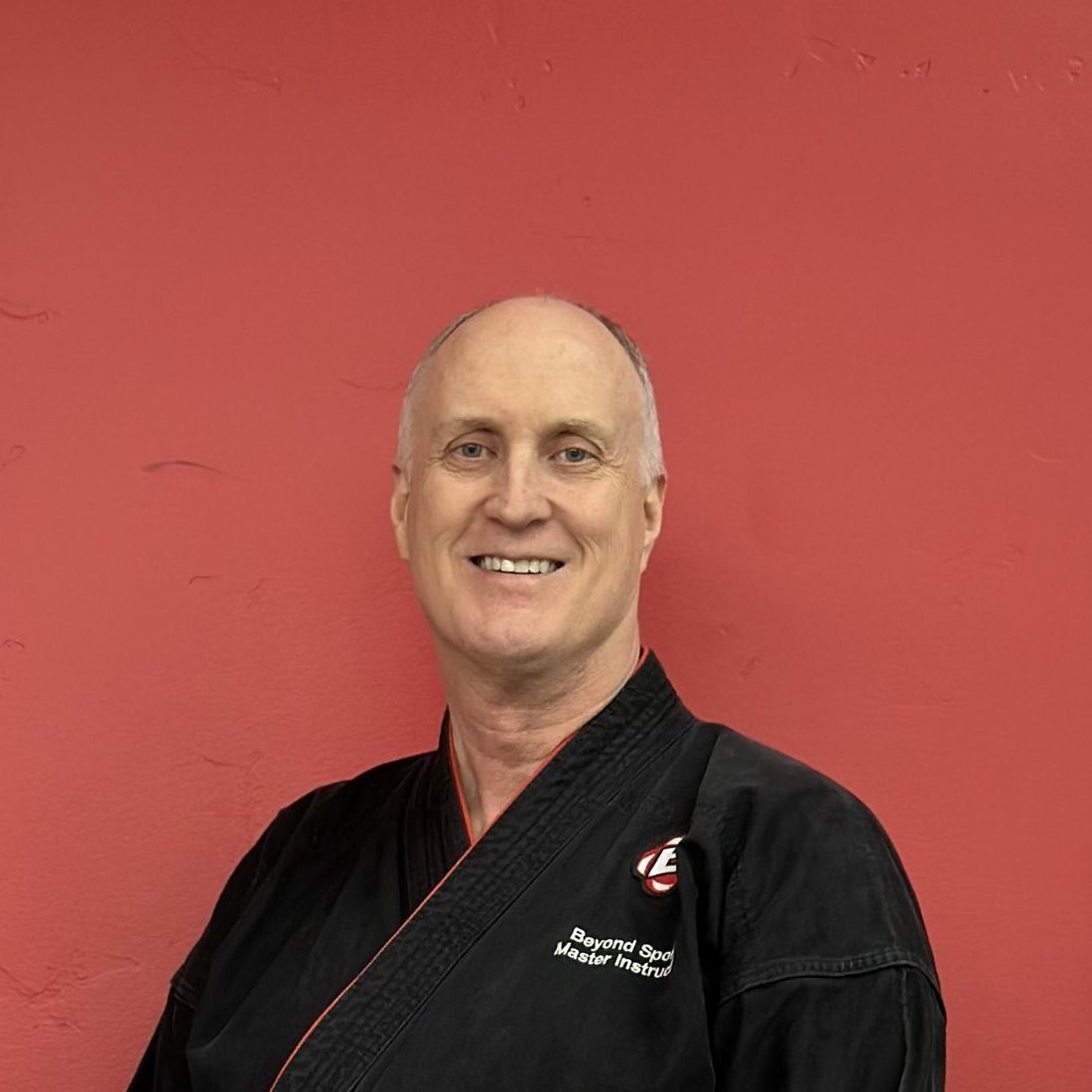 Master Ron Eyre
5th Degree Black Belt
Teaches: Teens & Adults, Black Belt Class, & Hosinsul
Read Full Bio
Master Eyre:
was introduced to the martial arts in 1978 at the age of 16.
He reached the rank of red belt in an ITF association before he left f

or an LDS Mission to San Jose, California.

He attended Brigham Young University, and graduated from the program of Manufacturing 

Engineering. While there he attended several martial arts clubs.

After graduation, he took a 15 year hiatus from the martial arts while he and his wife Julianne focused on raising their family of 5 children.

In 2003, he joined CTC (now Beyond Sports) and was excited to earn his Black Belt, at last, in the summer of 2004.

He earned the rest of his Black Belts in the following years: 2nd Degree – 2005, 3rd Degree – 2009, Masters (4

th 

Degree) – 2014. He tested for 5th degree with Master Page and Master Holley in January 2019.

Master Eyre particularly enjoys self defense, poomsae, and breaking things. 
Master Hailee Danner
5th Degree Black Belt
Teaches: Demonstration Team (Beyond Force & Beyond Spirit)
Read Full Bio
Master Danner:
Started Taekwondo when she was 6 years old.
Went to Culinary School in New York
Served a mission for her church in the Philippines
Has enjoyed the 20+ years in the sport
She received her Black Belts in the following years: 1st Poom – 2004 with Master Eyre & Master Page. 2nd Poom – 2005, 3rd Poom – 2007, Masters (4th Degree) – 2018, 5th Dan – 2022.
She is the mother of three beautiful girls and the older 2 are in the Foundations program. She loves the lessons they are learning about discipline and coordination.
Her specialty is Demo Team. She loves utilizing all of the aspects of Taekwondo to create fun, entertaining, and cool performances.
She loves the friendship and camaraderie that comes from being a part of a team and pushing her team to grow as they reach new heights.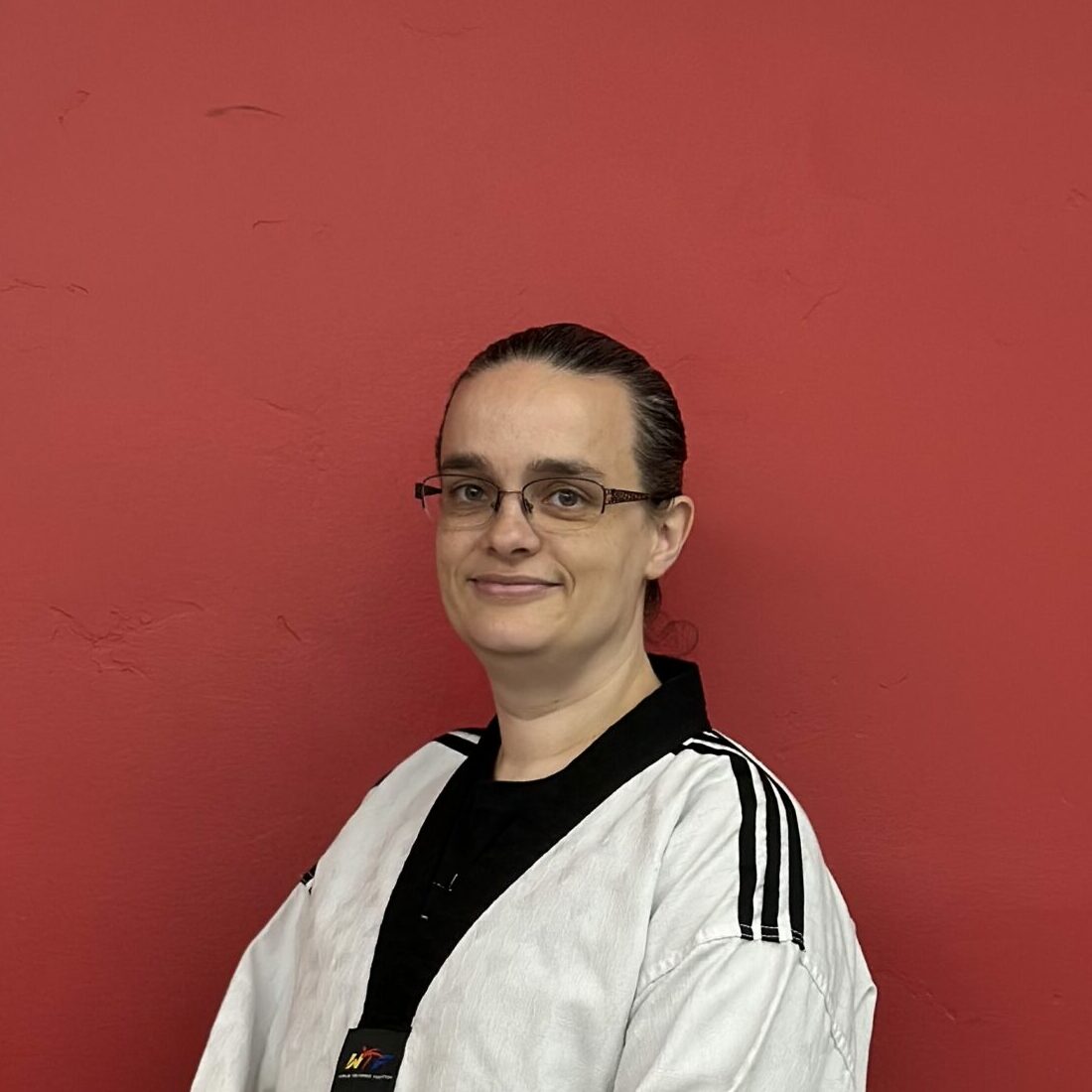 Miss Carol Merkley
3rd Degree Black Belt
Taeches: Foundations 1 and Leadership
Read Full Bio
Carol Merkley:
Has been doing Taekwondo for 8 years and is a 3rd

 

degree Black Belt.
She started with her daughter, who is now a 2nd

 

degree black belt, to help her learn self-defense and life skills.
Carol was able to get her husband, Adam to attend Taekwondo also and he received his 1st

 

degree.  
She went to Utah Valley University and received an Associate Degree in Computer Science and a Bachelor's Degree in Accounting. She loves working in the accounting field.
Carol's favorite part of Taekwondo is being able to teach Foundation 1 (3 ½-5 years old) students as well as learning and perfecting forms in Sports Poomsae.
She loves having friends and family in Taekwondo and the great support and help they are for her to accomplish her goals.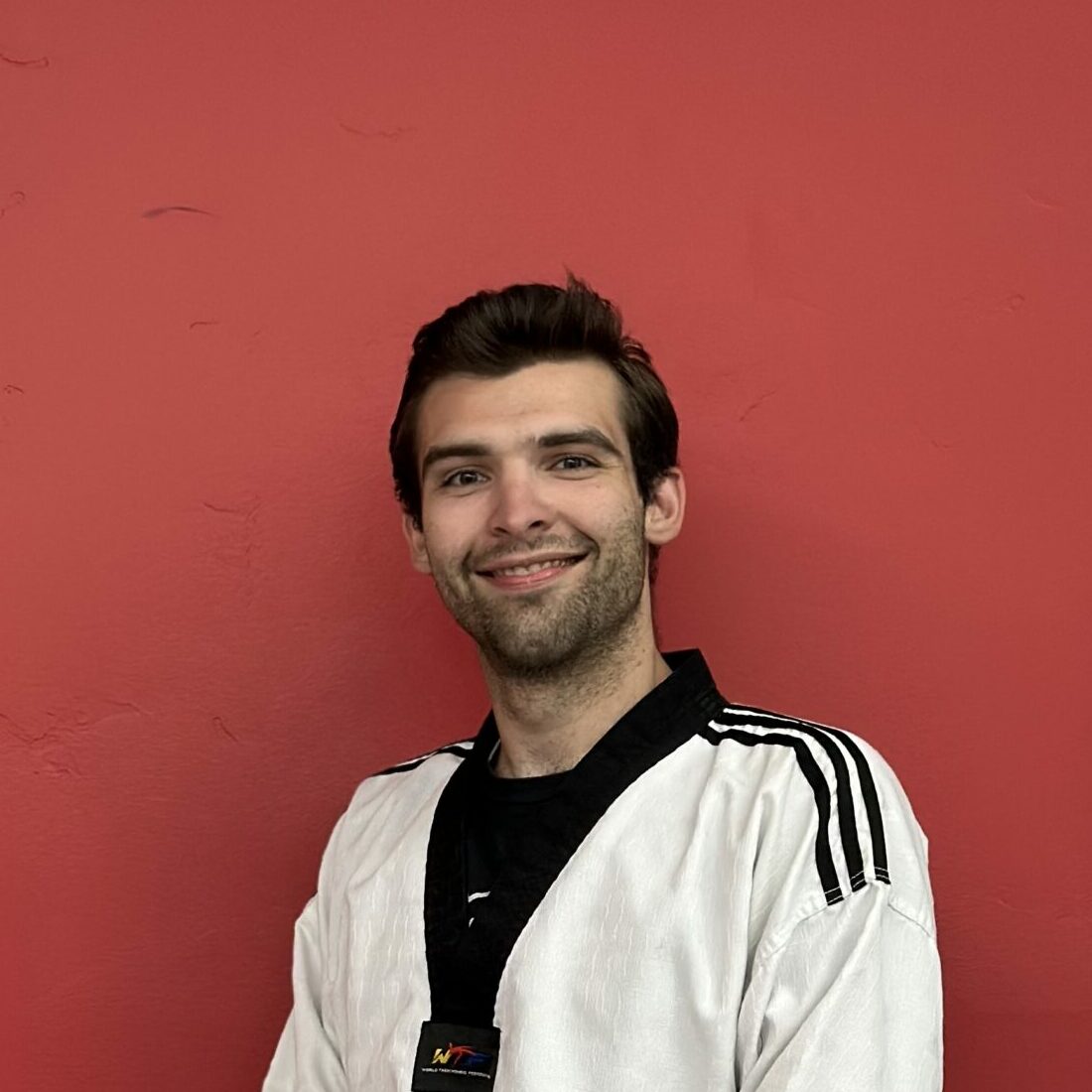 Mr. Ty Tanner
3rd Degree Black Belt
Teaches: Mixed Children, Leadership, and Tricks & Flips
Read Full Bio
Ty Tanner:
Is a 3rd Degree Black Belt
He has been doing Taekwondo for 13 years.
His favorite aspect of Taekwondo is Tricks & Flips
He got his 1st degree in 2015, his 2nd degree in 2016, his 3rd degree in 2018, and is currently working towards his 4th degree (Masters).
He is currently studying computer Science at BYU
He served a mission for his church in Guayaquil, Ecuador and Raleigh, North Carolina.
He loves old cars & mountain biking.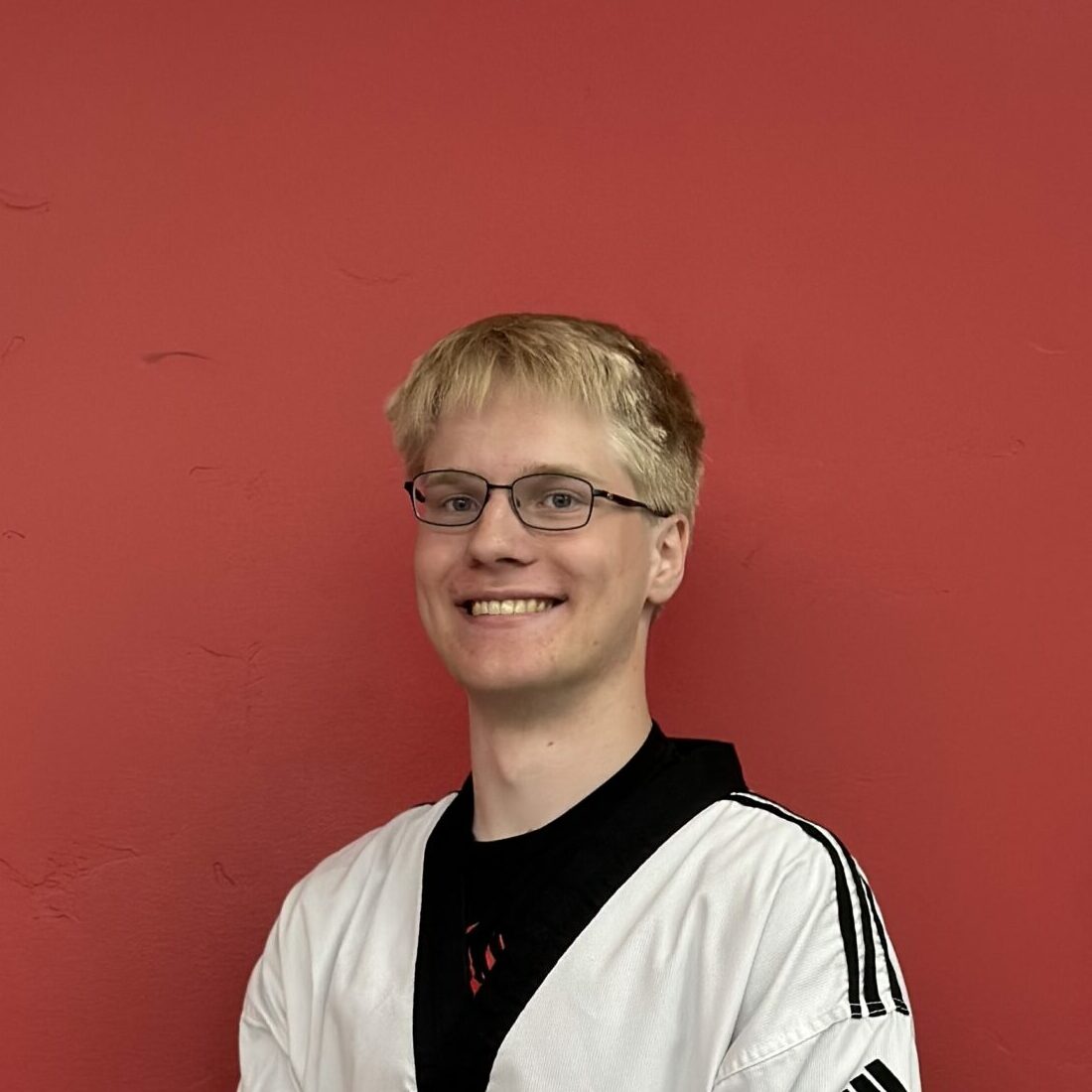 Mr. Dale Milner
3rd Degree Black Belt
Teaches: Mixed Childrens
Read Full Bio
Dale Milner:
Is a 3rd degree Black Belt.
He has been doing Taekwondo for 10 years
His favorite aspect of Taekwondo is Sparring.
He is currently working on being able to do the splits and recovering from an injury so he can jump again.
He is a Junior in High School
He loves teaching the mixed childrens class.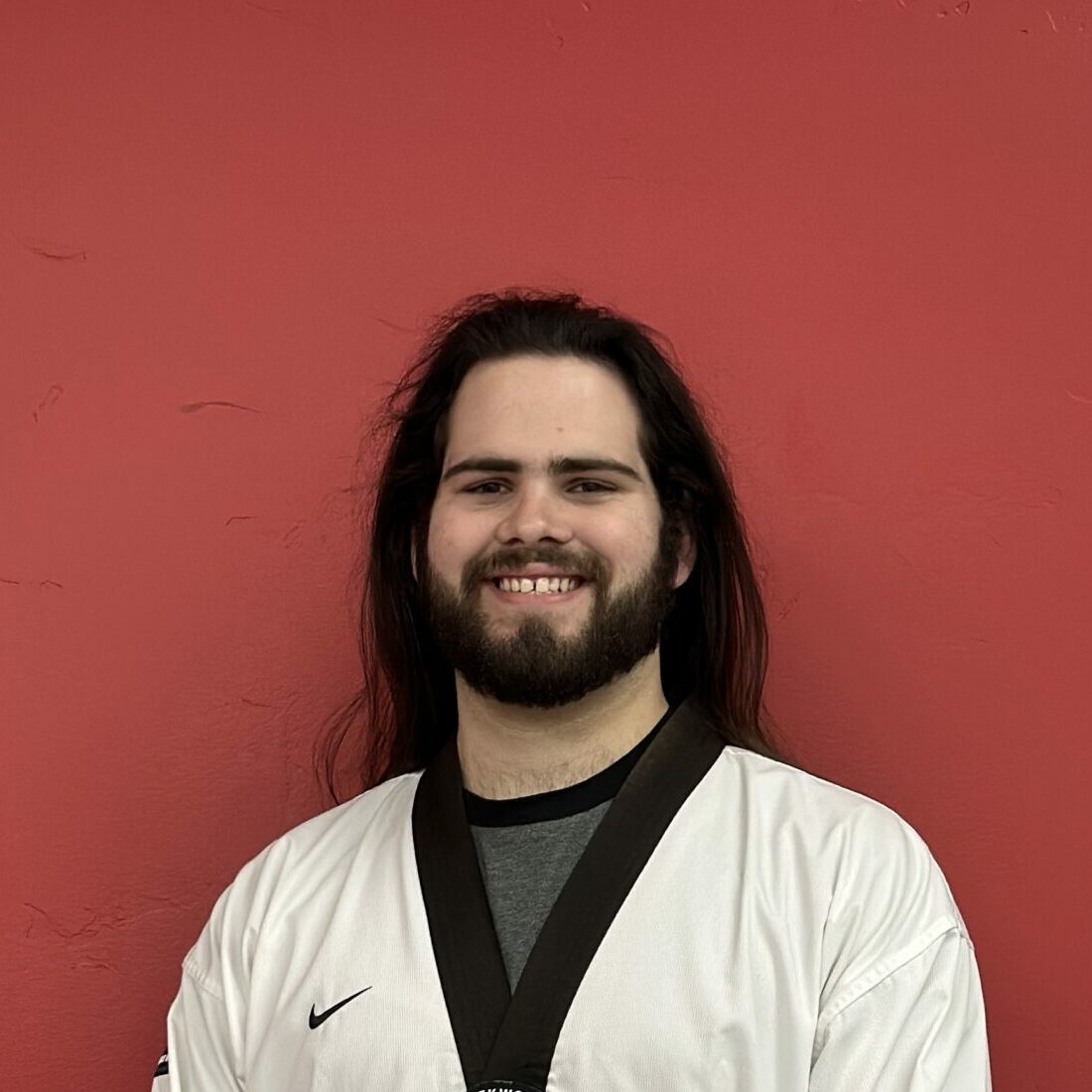 Mr. Joey Moore
1st Degree Black Belt
Teaches: Mixed Childrens and Teens & Adults.
Read Full Bio
Joey Moore:
Is a 1st degree Black Belt
He has been doing taekwondo for 8 years
His favorite aspect of Taekwondo is Weapons
His goal is to create as many amazing Black Belts as he can
He loves teaching at Beyond Sports Taekwondo